Together, let's work to protect your traditional fishing industry and marine resources for the future.
NEMO is an end-to-end system for managing small-scale fisheries: a hybrid, mobile-satellite VMS transceiver, a Big Data fisheries monitoring platform, a suite of mobile apps, and a range of services. CLS has been the leader in industrial VMS and FMCs for 30 years, and that experience has been distilled into NEMO's design. Added-value features have been specifically integrated to encourage support from fishing communities. With NEMO, we're making proven fisheries solutions available and affordable for small-scale fishers.
Why Choose NEMO?
Better Value
More than a simple GPS tracker: an affordable, true VMS with all its proven benefits + a Big Data monitoring platform + apps for fishers.
Improved Safety
Thanks to the call for assistance button, fishermen can send alerts if they have a problem, even outside mobile phone range.
Hassle-free Device
Rugged & built to last, solar panel, simple installation, automatic reporting.
NEMO: The Features and Services that Managers Need
Robust Monitoring
Platform
Track Thousands of Vessels
Accurately & Securely
Powered by THEMIS FMC Platform
Big Data Analytics
Geofencing
Catch Data
Hybrid Mobile &
Satellite Terminal
Mobile Network in Coastal Waters
Satellite Coverage Outside Zone
Global Coverage at a Low Cost
Solar Panel & Battery
Assistance Button
Mobile Apps: Fishermen,
Inspectors, Installers
Simplified Catch Reports
Navigation Charts
Easy to Use
Testimonial
"For me, it's a very interesting device, modern, small, easy to handle and to carry, to install, it's even waterproof….We have sailboats here, and they don't have a battery…and this equipment works with a solar panel, that's important….This device will give us the exact position where we work, how far we go. Then there would be no doubt; the authorities know how far the boat can go daily.

These days there's a lot of talk about traceability. We are paid a much higher price for products that have a correct origin…now it's more important to know which boat fished it, at what time, what day the boat left and what the catch is, to show that it came from an area that is ok for fishing….really very interesting, this NEMO device."

Eduardo Tume, artisanal fisherman, Peru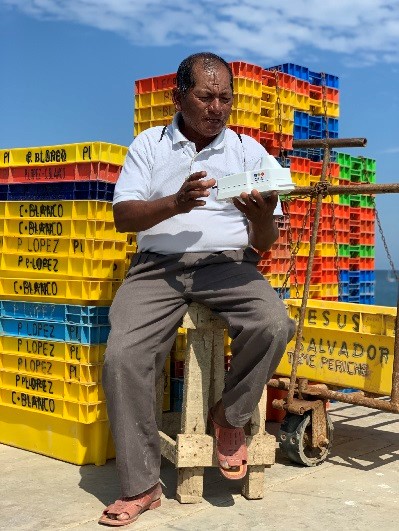 STARFISH:
A European Union Project for the Blue Economy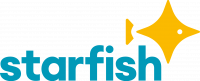 STARFISH 4.0 (Demonstration of a solar-powered Vessel Monitoring System (VMS) and digital tools for the safety of artisanal fishermen and sustainable management of small-scale fisheries) is a 2-year project funded by the European Commission's European Maritime and Fisheries Fund as part of its Blue Economy grant. The goal of this project is to collect user experience on the applications and the device, to continually improve and adapt the system, and foster fisherman engagement.