MOVIMAR : CLS helps Vietnamese government managing fishing resources sustainably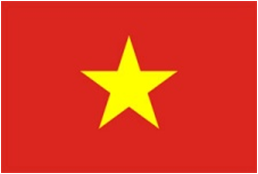 En 2006, Tru'o'ong Công Chor'i, master of a fishing vessel in the East Sea, suffered the Typhoon Chan Chu and saw lots of friends and colleague disappear. Nine years later, in 2015 the typhoon Mayska again damaged  several vessels.
From that moment, the Vietnamese authorities decided to acquire technology to enable them to anticipate such natural disasters. CLS provided the Movimar solution. This state of the art technology is a  system for fisheries surveillance and via satellite capable of sending typhoon warnings.
MOVIMAR consists of two related systems:
MOVIMAR includes a system for determining the position of Vietnamese fishing vessels, involving the installation of 3 fishing surveillance centers and the deployment of 3000 transmitters on the Vietnamese offshore fishing fleet to help administer fishing activities with due respect for the sustainability of marine resources, and the safety of fishermen.
MOVIMAR also provides a system for sending typhoon warnings, operated by a center for the analysis of oceanweather data to enable the different surveillance centers to forecast typhoons.
The master Tru'o'ong Công Chor'I explained: "we didn't have any high sea alerts disposal before this one. Today, we receive daily weather forecasts and alerts in case of immediate danger. This system revolutionizes our way of fishing, we are more and more confident and we fish with greater peace of mind."